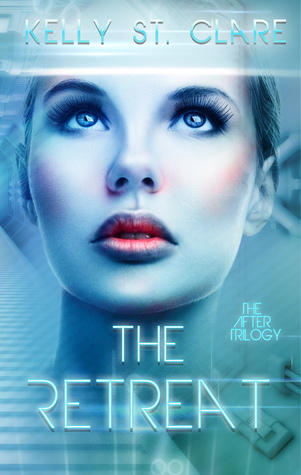 From Goodread.com:
arth is ruined. Humankind destroyed. And it's old news.
Romy's life is simple—for a genetically enhanced space soldier; pick up space junk with her four friends, and stave off the invaders fixated on stealing Planet Earth.
It isn't much. But it's temporary—only another 850 years to go, give or take.
When her crew tangles with a gulp-worthy alien mothership, Romy's return to Earth is brought forwards at hurtling pace.
Strength comes from the unlikeliest of quarters.
As does leadership.
…As does betrayal.
My Take: I haven't read anything before by Kelly St. Clare but I think that will change soon because I will be looking for her other series. I am not really the biggest Sci-Fi fan but lately this year it seems as if a lot of the books I have liked are Sci- Fi in nature. This book was very good. It had alot of action and aliens and betrayal and everything that makes a good sci-fi book. The main characters are genetically inhanced and they must defend Earth because aliens want to take it over. They have been told that Earth is not habitable but is this really true. Things that Romy and her crew have been true turn out to be not so much. this book was great And I would give it a 4.5 stars.
I received a review copy of this book by Chapter by Chapter in exchange for an honest review.