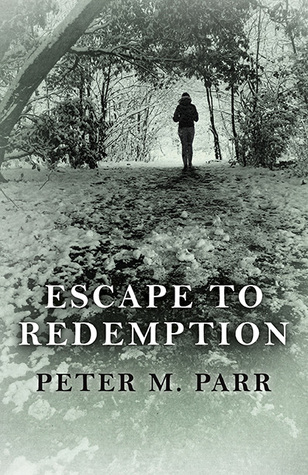 From Goodreads.com:
Josie only had the gun to frighten Curtis Rook, but his son disturbed her. One startled reflex and now he's dead. Josie flees to Poland leaving her boyfriend Snaz to take the rap. A reformed criminal offers her refuge from the police and the chance to begin a new life, but she cannot hide from her guilt. As the stakes rise, Josie begins to realise that only her own forgiveness can set her free. Fast-paced and original, Peter M. Parr's contemporary take on Crime and Punishment challenges traditional ideas about guilt and redemption, and the meaning of forgiveness.
My Take: This book is about two people who need to grow up and happen to murder someone on their way. Josie learns who her mother was and how she dies so she talks her friend Snaz into helping her to threaten the man who killed her mother Rook. When she is threatening Rook with a gun she acccidently shoots his son and kills him. She then runs away and leaves Snaz to take the blame. Along the way we see our two killers make deisions that are good and ones that are bad. I would give this book a 4 star rating and recommend it to people who like thrillers.
I received a review copy of this book from the publisher in exchange for my honest review.