It's Monday, What Are You Reading?
This a Meme hosted by
Sheila over at BookJourne
y. This is where we list what we are reading in the last week and what we plan to read in the next week. Visit Sheila and see what others are reading, you may find your next great read.
Last Week on the Blog
Book review of
Taming the Wind by Tracie Peterson
Book Review of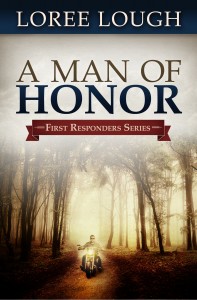 A Man of Honor by Loree Lough
Book Review of
The Trouble with Cowboys by Denise Hunter
Audio Book review of
A Tree Grows in Brooklyn by Betty Smith
read by Kate Burton
This Week on the Blog
Escaping the Cauldron by Kristine McGuire
I, Michael Bennett by James Patterson and Michael Ledwidge
Life with Lily by Mary Ann Kinsinger and Suzanne Woods Fisher
Where the Trail Ends by Melanie Dobson
Queen of the Waves by Janice Thompson
You Don't Know Me by Susan May Warren
Currently reading
Physical book
You Don't Know Me by Susan May Warren
Boo Who by Rene Gutteridge
Audio
Virals by Kathy Reichs
Return by Karen Kingsbury and Gary Smalley
Kindle
Accidentally Amish by Olivia Newport
Assault with a Deadly Glue Gun by Lois Winston
Coming Up
The Mustard Seeds by Karen Mueller Bryson
Love's Providence, Jennifer H. Westall
River of Mercy by B.J.Hoff
What's on Your Reading Horizon?