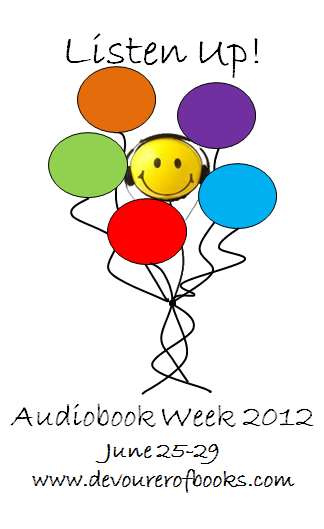 Who are your favorite narrators and why? What do you look for in a narrator? Have a preference between male or female narrators?
Alternate suggestion: Narration preferences – single narrator, multiple narrators, full cast, etc.
I guess my all time favorite narrator is Davina Porter. I couldn't imagine listening to the LONG outlander books without her reading them. She really brings all the characters to life and makes them each indiviual. She is consistant throughout the series. I also enjoyed Rob Reiner's reading of the Princess Bride. I thought he did an excellent job and knowing that he directed the movie just added to the experience in some way for me. I mentioned before that I really liked Wil Wheaton's narration of Ready Player One. He did an excellent job.
I like reader's that don't distract from the story. I mentioned in an earlier post that one narrator I listened to totally made the experience almost painful. She would pause in the middle of sentences and and her reading was just totally distracting from the story. I was really disappointed as I had read the first book in the series and wanted my husband to listen to it as he is not a reader but loves audio books. I was hoping to listen to the rest of the series but she narrates and I don't know if I can force myself to listen to her.
I really don't have a preference between male and female narrators but it depends on the book. I think if the main character is female then the narrator should be female and vice versa is main character is Male.
I really liked the way that they narrated The Help with the different narrators for the different characters. I really like full cast narration. but if a narrator is good they could be the only one and it feels like a full cast.