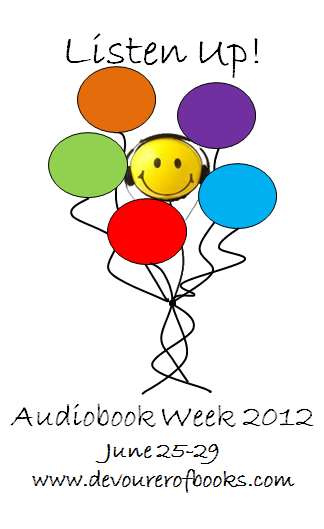 Current/most recent audiobook:
I just finished The Sword by Bryan Liftin last night and started The 11th Hour by James Patterson and Maxine Paetro. I love the Women's Murder Club.
Favorite narrator you've discovered recently: Not recently discovered but favorite narrator is Davina Porter. She has made the Outlander series come alive and worth the many hours each book takes.
One title from your TBL (to be listened) stack, or your audio wishlist:
Deadline by Mira Grant. I listened to Feed and I am looking forward to returning to that world again.
Your audio dream team (what book or author would you LOVE to see paired with a certain narrator, can already exist or not): I would have to agree with Jen at Devourer of Books on this one. I thought it was great listening to Wil Wheaton reference himself in Ready Player One. It was a real trip.