Pump Up Your Book is pleased to bring you Traci Highland's MISS MANAGEMENT Virtual Book Tour October 1 – November 30 2018!
Inside the Book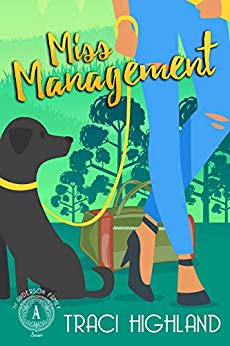 Title: MISS MANAGEMENT
Author: Traci Highland
Publisher: Cheshire Lane Press
Pages: 215
Genre: Romantic Comedy

BOOK BLURB:
Mags has gotten herself in a ton of trouble: she's lost her job, any hope for references, and she's going to run out of money…. fast.
Yeah, sure, it may be her fault for punching her boss, but the jerk totally had it coming.
Nobody listens to her until she reaches her boiling point, and by then, well, she'll admit that there's no stopping Mr. Fist To The Face.
Now her years of hard work as a speech therapist are about to go down the drain unless she can find some way to salvage her career. So when her Aunt Elise calls to say that she has a job for her, it's not like she can say no, even if the job is up in the wilds of Vermont.
Between stuffed moose, sloppy dogs and sexy men, Vermont proves to be a lot more interesting than she expected. But when she uncovers a scheme that would put her new employers' livelihood in jeopardy, more than just hydrangea bushes are about to get squashed.
ORDER YOUR COPY:
______________________
Meet the Author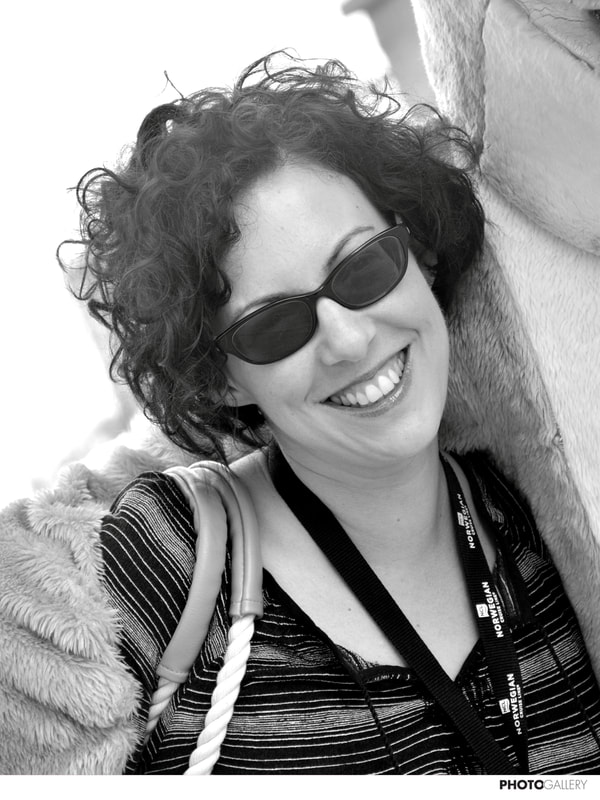 Traci Highland writes funny books for sassy ladies. She is a graduate of Bryn Mawr College and has a Master's from Quinnipiac University. She uses this education to write books, bake cakes, garden and make homemade jams. Her children say she's bossy, her husband says she's high-maintenance, but the dog thinks she's perfect.
WEBSITE & SOCIAL LINKS:
My Take: This book is the second in a series and it might be good to read the first book but you can totally read this book without reading the first one. There are some humorous parts but there is also some serious things talked about like PTSD and body image. All together I enjoyed this book and I will probably read other books by this author.
__________________________________________________
BLOG TOUR SCHEDULE
Monday, October 1
Tuesday, October 2
Thursday, October 4
Friday, October 5
*********
Monday, October 8
Tuesday, October 9
Wednesday, October 10
Thursday, October 11
Friday, October 12
*********
Monday, October 15
Tuesday, October 16
Wednesday, October 17
Thursday, October 18
Friday, October 19
**********
Monday, October 22
Tuesday, October 23
**********
Monday, October 29
Wednesday, October 31
*********
Monday, November 5
Tuesday, November 6
Wednesday, November 7
Thursday, November 8
*********
Monday, November 12
Tuesday, November 13
Wednesday, November 14
Thursday, November 15
*********
Monday, November 19
Tuesday, November 20
Wednesday, November 21
**********
Monday, November 26
Tuesday, November 27
Thursday, November 29
Friday, November 30
__________________________________________________